How do our services provide value?
What are the benefits to you and your business?
We know your pain points…
Hiring accounting staff

Invoicing government contracts

Dealing with Federal Acquisition Regulations on a daily basis

Doing your own bookkeeping after 8 hours on a contract.

Trying to figure out what the heck went wrong with the accounting system

A profit & loss statement for June…..in September

Moving timesheets and costs because you charged to the wrong task order

Forgetting to enter bills or even pay the bills because…you were busy on a contract

Not having the data on hand to bid on a new proposal

Coding every transaction correctly in accordance with FAR, GAAP, DCAA, CAS, and so on and so on

Not being able to take a day off AND not catch up the books

Not having coverage when your in-house bookkeeper goes on vacation

Having to pay extra for another accountant to clean up the mess you made

You REALLY don't like dealing with the day-to-day accounting.

You'd prefer if someone just takes this all off your plate…
Our Value Proposition..
We are specialist in government contract accounting

We love accounting, we love financial analysis…we love numbers!

Our 3-tier virtual CFO services are more cost-effective than hiring and managing in-house

You gain expertise in every service area that we provide

You benefit from real-time financial information, already coded correctly and posted on time

You don't have to train our staff and we are responsible for hiring the people we need to get the job done

We can reduce the clean up, tax notices, and other compliance stressful issues

We can assist in your strategy planning, directors meeting, and business growth with accurate information.

We are already your trusted advisor

We are happy to take the burden off of your plate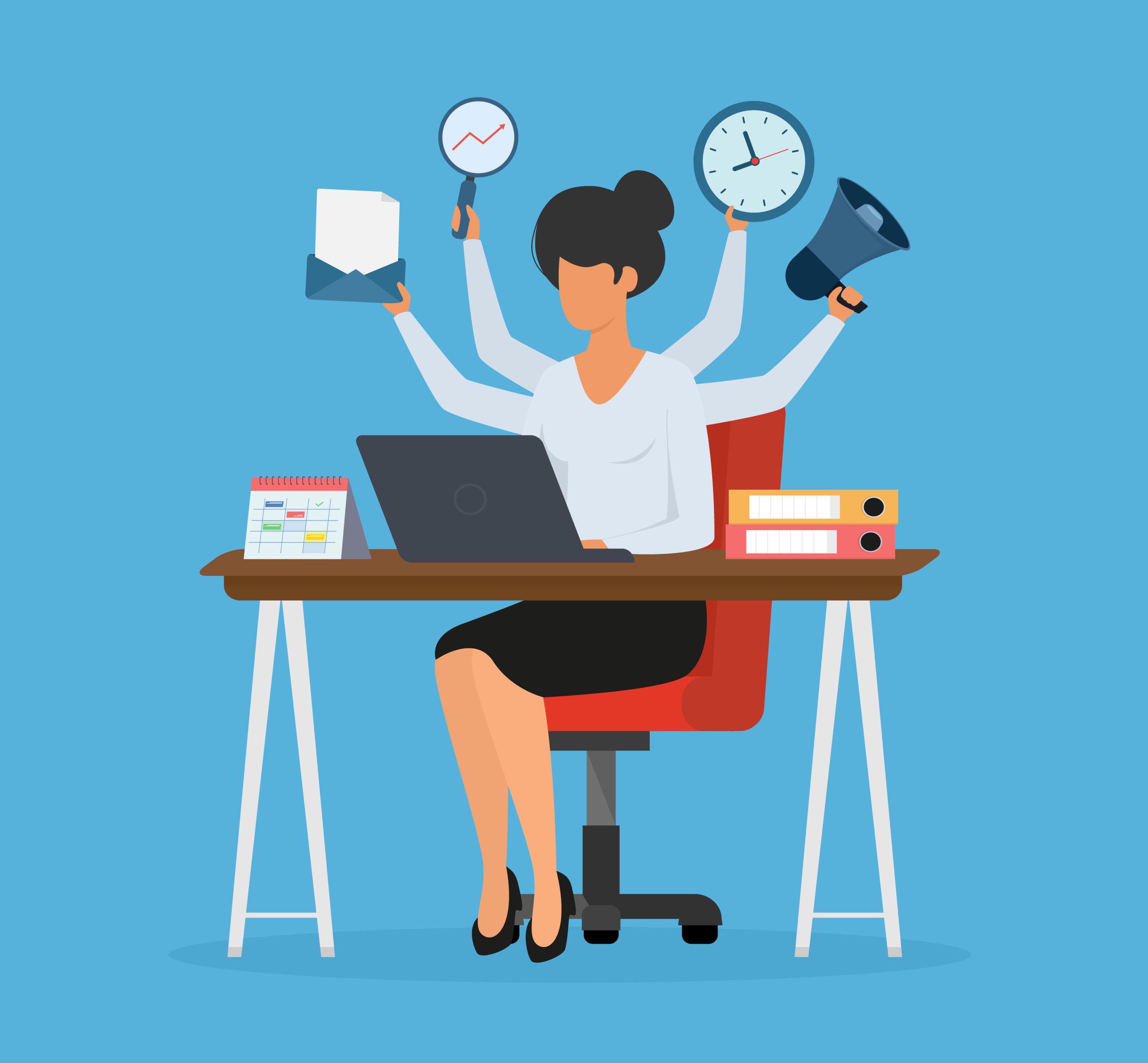 The case AGAINST keeping accounting in-house
When you hire in-house accounting staff, you will require multiple people to get accurate, real-time financial data.  Here are average US-based salaries of key accounting positions for small but growing businesses.  In addition to the salary, add another 30-40% for employee benefits and payroll taxes.
| | | |
| --- | --- | --- |
| Position | Median | 75th percentile |
| Chief Financial Officer  | 148,189  | 185,560  |
| Controller  | 98,050 | 114,152 |
| Accounting Manager  | 78,908 | 92,025 |
| Bookkeeper  | 42,885 | 48,778 |
Source: Zip Recruiter, January 2023 (Fulton, MD)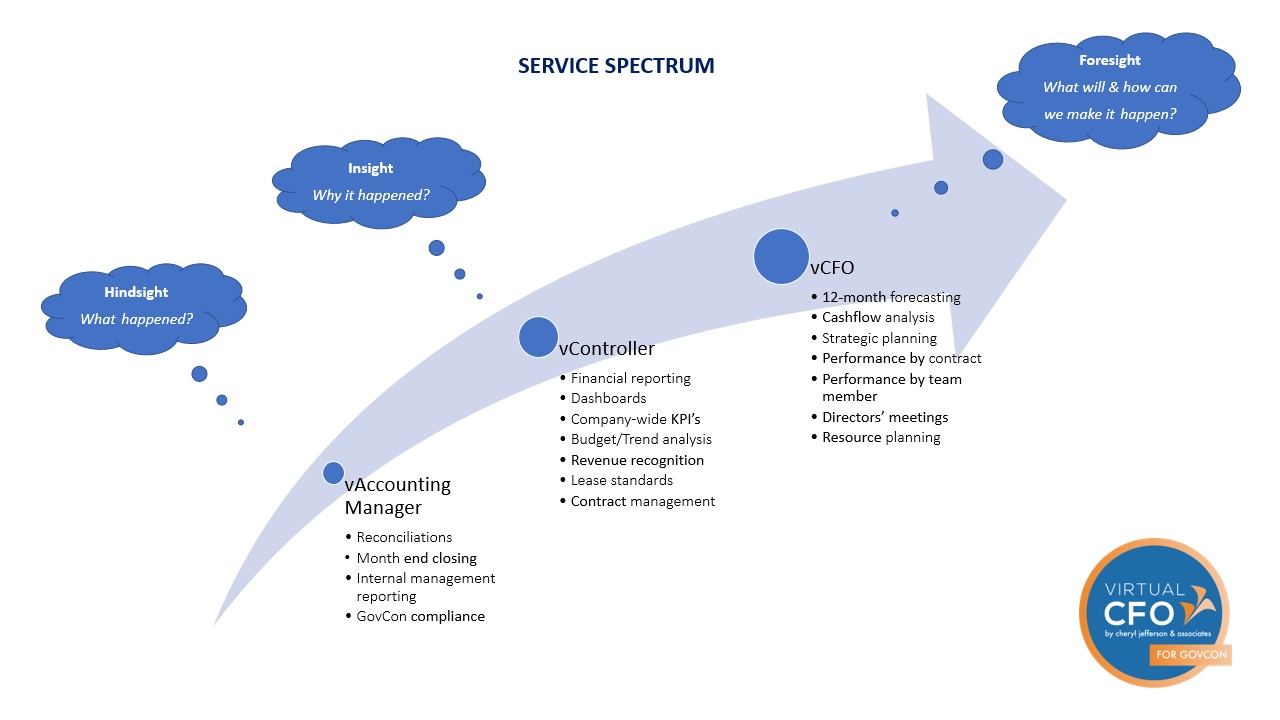 Choose A Tier That Works For You!
Our pricing tiers are targeted for government contractors and the unique regulatory rules they must follow.  If you are not a federal contractor, your pricing may vary.